The requirements for polishing technical ceramics
Ceramic is a non-metallic material used in many fields such as jewelry, watchmaking or tableware.
Technical ceramics, on the other hand, are mainly used in industrial markets such as the automotive, mechanical, medical or electronic industries…
In general, objects made of ceramic and HyCeram® by Invicon have a high mechanical strength and resistance to wear, making them durable but very difficult to polish.
Polishing technical ceramics or porcelain requires a specific know-how, well mastered by the polishers concerned.
EXTREM polishing compounds have been specifically developed to provide quality polishing in these difficult configurations.
The composition of the EXTREM polishing compounds and the consistency of the associated buffing mops will be key elements to obtain the desired surface finish and the expected level of productivity in manual and robotic polishing.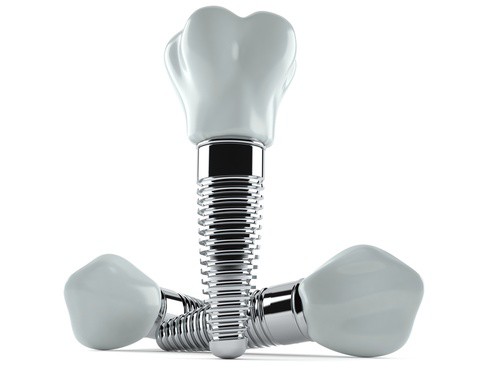 Ceramics have a high mechanical resistance. A characteristic that was the reason for the development of the Extrem polishing product line.
Ceramic and porcelain polishing in many markets
tips for polishing ceramics and porcelain?
Polishing tips for a HYCERAM® ring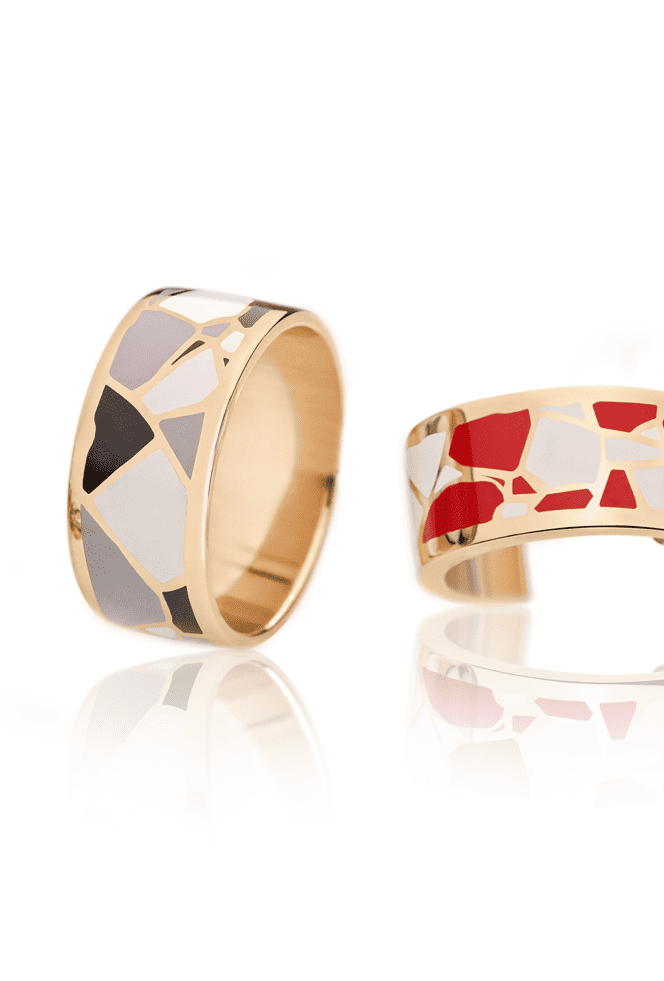 See below a process used by a high-end jewelry customer looking for a perfect mirror finish.
Recommended polishing compounds and buffing mops for polishing a HYCERAM® ceramic ring from Invicon
| Polishing | Polishing compounds | Buffing mops |
| --- | --- | --- |
| | | |
| | | |
| | | |
You want to polish ceramics or porcelain and you need more information
on Merard polishing compounds and buffing mops?
To obtain a mirror polish on ceramic or porcelain, it is essential to use compounds for high hardness materials.
Which solutions for ceramic and porcelain polishing?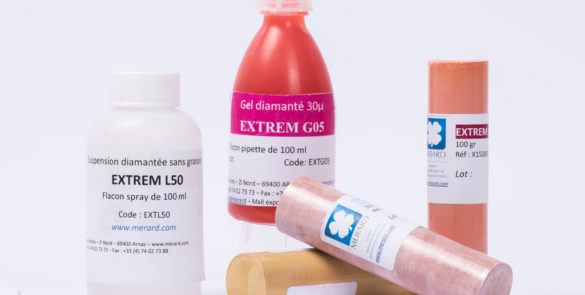 extreme polishing compounds
The EXTREM line includes highly specific abrasive polishing compounds that meet the expectations of the most demanding polishers and the most complex situations.
Highly technical polishing compounds for very specific polishing problems, such as

Ceramic coatings
Final appearance of PVD treatments (Vacuum Metal Deposition)
Polishing of hard stones
Polishing of platinum finish, high hardness metals
Operation on new generation of HyCeram® Hybrid Ceramics

MERARD innovation: Cerax® abrasive material, unique association of ceramic & diamond components, implemented to meet the most difficult configurations.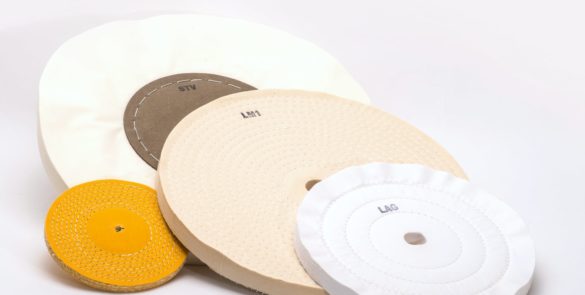 Our 100% cotton buffing mops from the Expert range offer you a wide variety of flexibility and compliance for polishing all delicate and/or technical parts.
The 100% cotton buffing mops of the Expert range are recommended for polishing requiring durability, resistance, efficiency and being able to adapt to the most demanding polishing objectives: mirror polish, extreme fineness of surface finish, perfect respect of geometrical criteria…
Technical cotton canvas elaborated from fine and resistant threads
Tightly woven to bring you a high quality of polishing on all surfaces
Advanced treatments and finishing to meet the variety of polishing applications, both manual and automatic (polishing, shining, mastery of sharpening and finishing)
Sewn, pleated, stapled, ventilated, folded… custom-made assemblies and confections from 40 mm to 1 m in diameter
All our polishing compounds and polishing discs are manufactured in our workshops in France

Need more details for a specific polishing?
Contact us for more information
Discover all our recommendations by market
For an ideal polishing, discover also