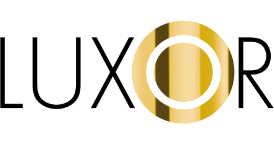 The LUXOR® line, recognized throughout the world, is particularly used in high-end polishing activities, both in jewelry and watchmaking.
Appreciated for its efficiency on all materials, metals as well as plastics, it is very efficient in preparation and finishing.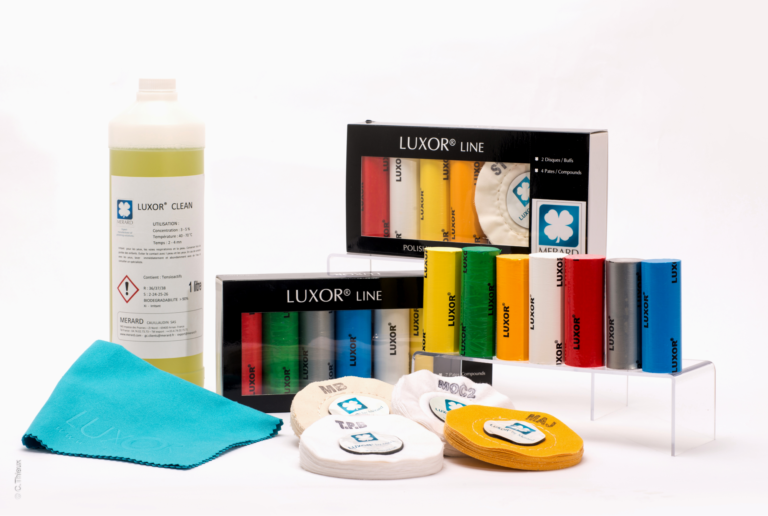 High performance
mirror finish

Luxor® polishing line,
Ultra-complete
This line includes polishing compounds, a super-finishing cream, buffing mops, a microfiber and a cleaning solution, all of which are particularly used in the jewelry and watchmaking industries.
The LUXOR polishing line is appreciated for its excellent final mirror polish (or black polish) on precious metals (gold, silver, platinum…).
A complete line of polishing compounds and buffing mops covering all polishing operations: preparation, polishing, finishing, super finishing
Practical and economical kit (buffing mops and compounds in the same box)
Polishing compound formulation for clean polishing and easy cleaning of parts
Reinforced polishing abrasive power to reduce your working time, decrease your consumption and reduce your costs
Luxor® buffing mops and discs
Discover the LUXOR line of compounds and buffing mops in pictures.
luxor® – High quality polishing compounds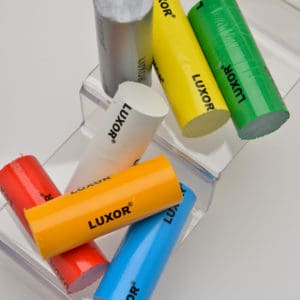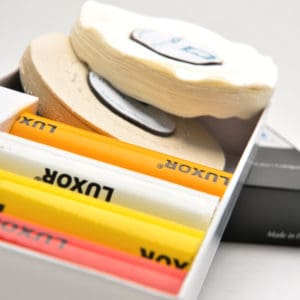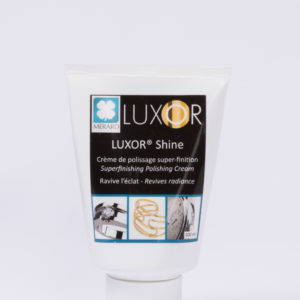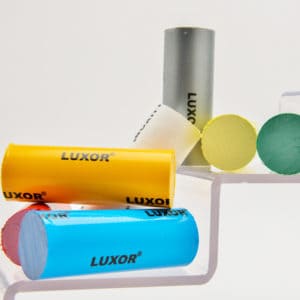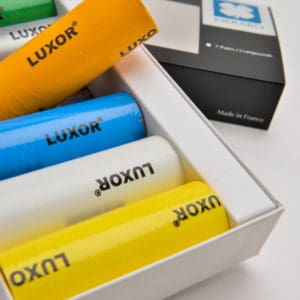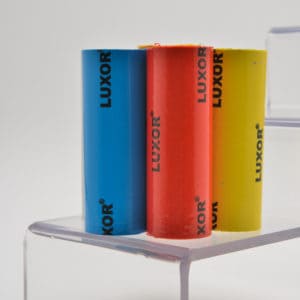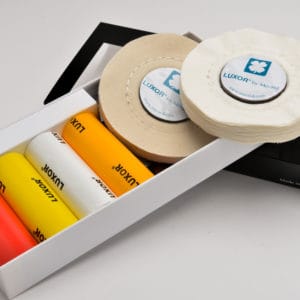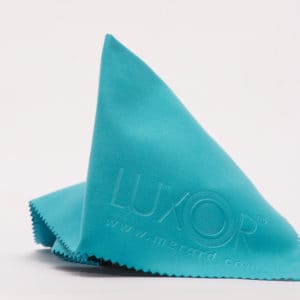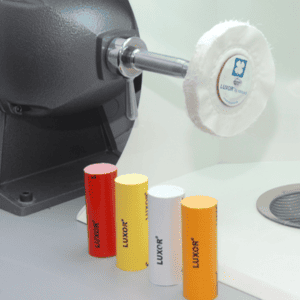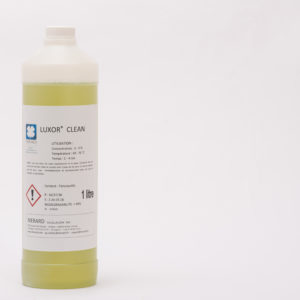 All our polishing compounds and buffing mops are made in our workshops in France

luxor® polishing compounds, suitable for…
The LUXOR® line of polishing compounds consists of 7 different polishing compounds to allow you to work with precision and efficiency on all desired surfaces:
Guide to Luxor® Polishing Compounds
Colors

Reference

Application

Cut

Shine

Polished surfaces

All metals, copper, plastics

Non-ferrous metals, aluminium, zamak, brass

Steel, stainless steel, silver, platinum, lacquers, resins

Precious metals, gold, steel, stainless steel, brass

Precious metals, copper, lacquers, resins, stainless steel
Luxor® Polishing Compounds
Discover our advice guides in images to benefit from all our recommendations of use on the LUXOR line of compounds and buffing mops.
To select Luxor® polishing compound
Adapted to your surface...
Luxor® shine super finish cream
LUXOR® Shine super finishing cream has been specially developed to revive the shine of copper alloys and precious metals.
In the jewelry industry and in all other markets where high gloss is required, it is highly appreciated for its high polishing efficiency, its working comfort and its very economical use.
Highly concentrated in latest generation abrasives, very economical
Polishing compound offering great speed of execution
Neutral pH and ammonia free, does not create any chemical alteration on the surface of the jewel and preserves the piece
Available in 100 ml tubes, suitable for stores, after-sales service and production sites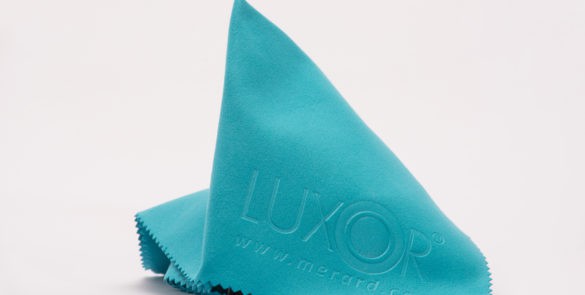 Luxor microfiber wiping cloth
LUXOR® Microfibre, as well as other MERARD wiping cloths, have been developed to allow the complete removal of polishing compound residues and to revive the shine of your parts.
These fabrics are recommended in the jewelry industry, in the medical industry as well as in less regulated industries.
Wiping cloth for precious metals and delicate surfaces
Perfectly suited for inspection and final wiping
Washable at 40°C
Easy to clean
Does not create micro-scratches
Need more information about this product?
Contact us for more information
Discover our recommendations by market
For an ideal polishing, discover also